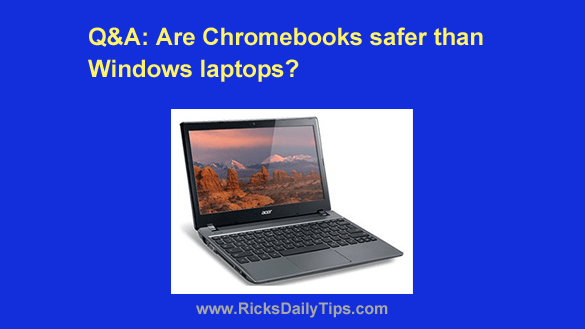 Note: The links in this post are affiliate links.
Question from Patsy: My friend just bought a Chromebook after the salesman at the computer store told her they are safer to use than Windows computers.
Among other things, he said it's impossible for a Chromebook to catch a virus.
I'd just like to know if you agree with him because I'm needing to get a new laptop myself.
So, are Chromebooks really safer than Windows laptops?  [Read more…]