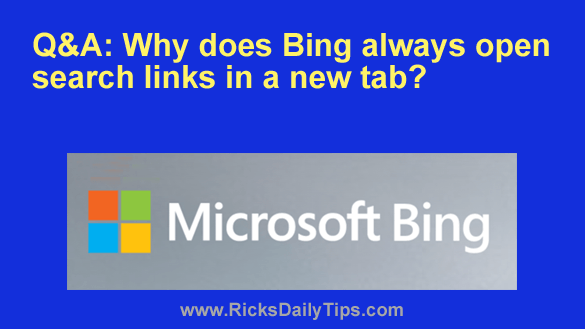 Question from Lorna:  Hi, Rick. I'm hoping you can help me solve a really odd mystery.
When I search for something on Bing and click on one of the search results, Bing always opens that link in a new tab.
That always leaves me with an extra tab to close when I'm done.
I've looked through the browser settings a dozen times but I can't find a setting that would cause this.
Can you help me find whatever it is I need to change to make search results open in the same tab?  [Read more…]