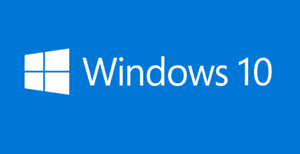 Question from Phillip H.:  I really enjoy your site, Rick. I've learned a lot by reading your tips. I hope you can help me solve problem I'm having.
I just bought three new HP desktop computers for my office and they all have Windows 10 on them.
When I was setting them up I uninstalled several pre-installed apps that I know my employees won't need. But there are a couple of apps that I can't uninstall because I can't find a way to do it.
My question is do you know of a way to remove an app besides right-clicking on it and clicking "Uninstall"? The one I'd really like to remove is the Xbox app because I don't want it on my office computers.
Rick's answer:  I really appreciate your kind words about my blog, Phillip. I'm glad you enjoy the tips.
As you have discovered, Microsoft has apparently decided to follow the lead of the mobile phone manufacturers and make it difficult to remove some pre-installed apps.
The good news is you can manually uninstall many of those stubborn pre-installed Windows 10 apps using a simple Powershell command, and the Xbox app is one of them.
Follow the steps below to remove the Xbox app from your Windows 10 PCs:
1 – Press the Windows+S key combination to open a Search box.
2 – Type powershell into the Search box, then right-click on Windows Powershell and click Run as administrator. (Click Yes in response to the confirmation dialog.)
3 – Copy and paste the following line of text after the Powershell command prompt:
Get-AppxPackage *xboxapp* | Remove-AppxPackage
4 – Press the Enter key.
That's all there is to it. You should now find that the Xbox app is missing from the apps list.
Update from Phillip: You're the bomb, Rick! Followed your instructions and now the Xbox app is gone. Thank you!
Bonus tip: 1: Do vision issues make it difficult for you to read the text on your computer screen? If so, read this post to learn how to quickly increase the size of the text in your web browser.
Bonus tip #2: Click here to check out "Windows 10 for Dummies", a great book for learning the "ins-and-outs" of Windows 10!
Bonus tip #3: Want to make sure you never miss one of my tips? Click here to join my Rick's Tech Tips Facebook Group!
---
Want to ask Rick a tech question? Click here and send it in!
If you found this post useful, would you mind helping me out by sharing it? Just click one of the handy social media sharing buttons below.