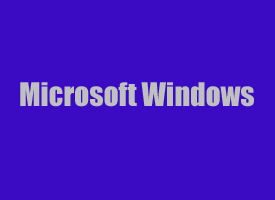 I've written several posts in the past explaining how you can recover files that have been accidentally deleted from your storage devices.
It's actually quite easy to recover deleted files using a free file recovery program such as Recuva.
But did you know that files can even be recovered from drives that have been formatted? Well, it's true, and it's just as easy as recovering files that have been "deleted". 
If you format your drives using the "Quick Format" option, the files on the drive won't actually be over-written as the drive is formatted. Instead, only the "pointers" to the files are wiped out, leaving the files themselves intact and easily recoverable.
This is usually not a problem, but if some of the files on a formatted drive are sensitive in nature, anyone at all could use a file recovery program to retrieve them.
Luckily, there's a very simple solution if you really want to make it more difficult for someone to retrieve your files. Simply uncheck the "Quick Format" option in the Format dialog box before you click the "Start" button. Refer to the screenshot below:
Just be aware that performing a Full Format isn't fool-proof as a means of rendering your files unrecoverable. It just makes it more difficult for the average computer user to recover them.
Forensic experts and even a competent hacker with the proper skills and software tools can almost always recover at least some of the files from a fully formatted drive.
If you want to be absolutely, positively sure that your files are gone for good you should use something like Roadkil's Disk Wipe to completely obliterate the files.
Even better, if you know you'll never need to use the drive again you can physically smash it to bits with a hammer and simply dispose of the debris.
Bottom line: Format your drives without the "Quick Format" option or use Disk Wipe to overwrite ALL the data and you can be reasonably sure that your files cannot be recovered by someone else.
Even better, physically destroy the drive and you'll be able to rest assured that your sensitive files are gone for good.
Bonus tip: This post explains how to convert a spare internal hard drive into an external USB drive.
---
If you like this tip, would you mind helping me out by sharing it with others? Just click one of the handy social media sharing buttons below. Thanks a bunch!