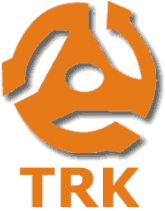 If you ever find yourself locked out of your Windows PC's Administrator account because you forgot the password, you'll be extremely limited in regards to what you can do with your computer. You won't be able to install or remove software, add or remove hardware devices, change system settings that affect other users or even access certain files on the PC. Not a good situation to be in!
Luckily, there is a free tool that will allow you to reset your forgotten Windows password. It's called the Trinity Rescue Kit, and while it performs many other handy tasks, its most popular feature is the Password Reset utility.
Before I explain how to download and use the Trinity Rescue Kit to reset your lost Windows password, I must first tell you the following:
1 – I strongly recommend that you only use the Trinity Rescue Kit on your own PC or on someone else's PC with their explicit permission. Using it on a work PC that has been password protected by the IT department can get you fired. Even worse, using it on another person's PC without their explicit permission could land you in jail.
2 – At this point in time, the Trinity Rescue Kit will not reset passwords on PCs running Windows 8, but it works great with Windows XP, Vista and 7.
Now that the "fine print" is out of the way we can get started…  [Read more…]