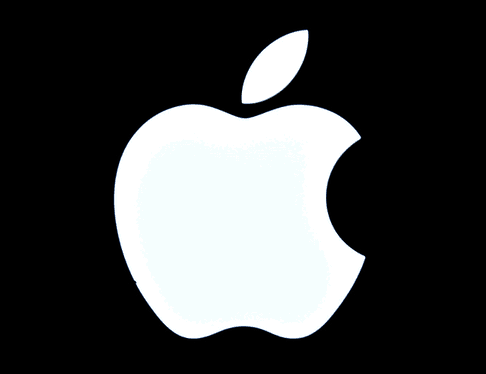 Today I'm going to discuss the recent explosion in malware targeting Apple computers and mobile devices and give you a few tips for keeping your Apple gear malware-free.
For the longest time folks who used Mac computers and other Apple devices didn't really have to worry that much about malware infecting their machines, but that has now changed. 
Mac users have seen a steady increase in malware attacks in recent years, and back in 2016 the amount of malware attacking OS X machines began to skyrocket.
Today, malware is being installed on iPhones, iPads and other iOS devices via malicious apps, some of which have even shown up in the official Apple App Store on iTunes.
The hackers and scammers targeting Apple devices are now using the same tried-and-true methods they've been using for years to attack Windows machines, and they have become quite successful in delivering malicious software to Mac and iOS users.
Here are a few tips for avoiding the malware trap and keeping your Apple devices virus-free and running smoothly:
1 – Install a quality anti-malware app on all of your Apple devices.
If you have a Mac I suggest that you give Avast Free Mac Security a try. It works very well, and at the time of this writing it is completely free to download, install and use.
For your iOS-based mobile devices, I recommend Lookout Mobile Security. It also works extremely well, and it's free.
Note: iOS devices aren't susceptible to viruses, therefore you don't need to install an antivirus app. But you do need to protect your device(s) from other forms of malware!
2 – Be careful about clicking links in unsolicited emails and text messages, even if those emails and messages appear to have been sent by someone you trust.
It's very easy for a hacker to spoof a friend's email address or take over his/her actual email account and send out malicious messages in their name.
3 – Delete any emails, text messages or pop-up messages telling you to "call technical support" or "update your drivers" without even bothering to read them. Every single one of them is attempting to scam you.
4 – If you ever feel tempted to "jailbreak" your iPhone, iPad or other iOS device for some reason, I strongly suggest that you don't.
Jailbreaking a device typically disables all the built-in security protections that Apple has placed on your device, leaving it highly susceptible to malware attacks.
5 – And finally, don't respond to any phone calls, emails, snail-mail correspondence or pop-up messages asking you to confirm a password or any type of personal information.
Those messages are almost always sent from scammers who are out to trick you into giving them access to your online accounts and even your very identity.
If you suspect there might truly be an issue with an account, try logging into that account directly from the service's official website or app. If there's a problem you'll receive some kind of official notice that includes the steps you need to take to resolve the issue.
Bottom line: Due to the way Apple designed iOS you won't have to worry about your iPhone or iPad catching a virus.
However, ANY Apple device can have malware installed on it. That's why you need an effective anti-malware app run on it!
Bonus tip: Want to make sure you never miss one of my tips? Click here to join my Rick's Tech Tips Facebook Group!
If Facebook isn't your cup of tea, I invite you to sign up for my Rick's Daily Tips Daily Update Newsletter.
---
Want to ask Rick a tech question? Click here and send it in!
If you found this post useful, would you mind helping me out by sharing it? Just click one of the handy social media sharing buttons below.