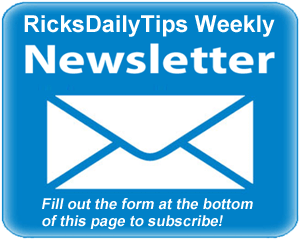 Hello everyone. I hope you all had a great week!
Last week I explained how most anyone can launch a full or part time blogging career for only $1. This week I'll talk about some of the things you'll need to do in order to build your blog and make it a success.
First of all, you'll need to choose a great domain name for your blog. This is one of the most important things to consider when you are preparing to build out your blog because a good domain will help boost your search engine rankings and help folks remember your blog's URL. 
Next you'll need to choose a quality web hosting company and hosting plan for your blog. Last week I mentioned the awesome 1 cent sale that's going on over at Hostgator, but there are actually several great hosting companies to choose from.
One of the best companies for hosting a WordPress blog is Dreamhost, especially if you plan to opt for an inexpensive shared hosting plan.
All of Dreamhost's servers have super-fast solid state drives (SSDs) instead of traditional spinning hard drives. That's a really big deal since much of the delay in loading a web page is a result of the latency and relatively slow read speeds of even the fastest hard drives.
Speaking of page load times, there are a number of things you can do to ensure that your blog will load as quickly as possible.
Having a fast blog is absolutely critical these days because Google and the other major search engines now take page load times into account when ranking web pages in their search results.
Even worse, most people are pretty impatient when they're surfing the Internet. As a result, they'll hit the back button fairly quickly if a page is taking a long time to load in their browser.
Well, that's it for this week! If you have tech question that you would like for me to answer, click here and send it in!
Special note: As a subscriber to the RicksDailyTips Tech Newsletter you are automatically entered to win one of my monthly tech gear giveaways. Monthly winners are announced in the first newsletter of the following month.
November's winner will receive a nifty Quantum Byte Fanless Windows PC.
Not a subscriber to my newsletter? Fill out the short subscription form below to receive my weekly newsletter by email and be automatically entered for my monthly Tech Gear Giveaways!
I hope you found this edition of the newsletter useful and interesting. If so, I hope you'll consider passing it on to any of your friends and associates who might enjoy reading it as well.
Thanks a bunch,
Rick Rouse
Website: www.RicksDailyTips.com
Follow me on Facebook: www.Facebook.com/RicksDailyTips
Follow me on Twitter: www.Twitter.com/RicksDailyTips