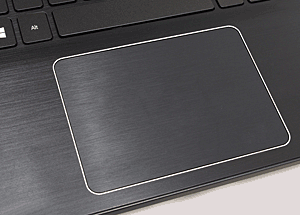 Question from Kyle H.:  I have an Acer laptop with Windows 7 and I've had a problem with it from day one.
Every time I touch the trackpad the mouse pointer starts shaking and it's really irritating.
This has been going on ever since the day I bought the laptop and Acer hasn't been any help at all.
Do you know why it's doing this or if there's anything I can try to maybe get it fixed?
Rick's answer:  Kyle, your laptop might have a bad trackpad, but it could also be that the mouse sensitivity is set too high in the Control Panel. In fact, that's the most likely cause of your issue.
Try this and see if it helps:
1 – Click the Start orb.
2 – Click Control Panel.
3 – Click Hardware and Sound.
4 – Under the "Devices and Printers" section, click Mouse.
6 – Select the Pointer Options tab.
7 – Move the "Pointer Speed" slider a couple of notches to the left.
8 – Uncheck the box beside Enhance pointer precision.
9 – Click OK.
Give that a try Kyle, and let me know if it helps. If not, try moving the slider a little farther to the left. If that still doesn't fix the problem, let me know and I'll tell you what to try next.
Update from Kyle:  Your solution worked Rick. I've been trying to get this fixed for years and you took care of it in 2 minutes. THANK YOU!!!
Bonus tip #1: This post offers several great mouse tricks you might not be aware of.
Bonus tip #2: This post explains how to reopen a browser tab that you closed by accident.
---
Have a tech question of your own for Rick? Click here and send it in!
Like this post? If so, I invite you to share it with your friends. Just click one of the handy social media sharing buttons below.