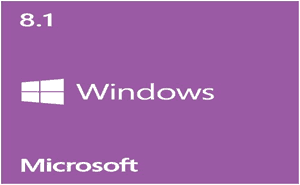 Question from Todd H.:  The hard drive went out on my HP Pavilion dm1-4010us Notebook computer.
I replaced the bad drive with one that I had taken out of an older laptop but I had to order a Windows Restore DVD from HP so I could put Windows back on it.
When the Restore DVD arrived I went to install it and found out the screen is bad too. After considering all my options, I decided that I'd like to just trash the laptop and build a desktop computer from scratch. If I do that will I be able to install the Windows 7 from the HP Restore DVD onto the new computer?
Rick's answer:  I think you'll really enjoy building your own computer from scratch Todd. That's a great way to learn all there is to know about the various parts of a PC and how they work together to function as a complete computer system.
Unfortunately, you won't be able to use your HP laptop's Restore DVD to install Windows 7 onto your new computer. The version of Windows 7 that's contained on that DVD is an OEM version that was configured to work only with an HP Pavilion dm1-4010us notebook computer.
You do have some options though. You can do either of the the following:
1 – Purchase an OEM version of Windows 8.1 and install it on your new computer. You can pick one up at Amazon for quite a bit less than you would pay for a retail version, and it will work just the same. You just won't be able to ask Microsoft for Tech Support assistance should a problem arise.
That being said, these days you can find plenty of free help on the Internet so I wouldn't worry too much about the lack of Microsoft support.
2 – You can pay a little more and purchase a retail version of Windows 8.1 that does come with Microsoft support should you need it.
3 – You can install Linux on your new PC for free.
If you're wondering how to choose between Windows 8.1 and Linux, it might help to know that Linux is free, and it's a great choice if you don't mind learning how to use an entirely different operating system and switching to Linux alternatives for your tried-and-true Windows software programs.
Another thing to consider: If you opt to install either an OEM or retail version of Windows 8.1, you'll be able to upgrade to Windows 10 for free when it's released in mid to late 2015.
---
Do you have a tech question of your own for Rick? Click here and send it in!