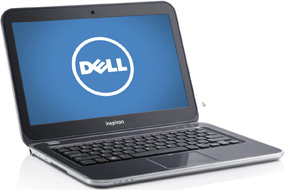 Question from Erica: When I'm using my Dell laptop I rarely hear the fan at all, but when my son is playing his games the fan speeds up for a few seconds and then slows back down at random times.
My question is do I need to have the fan replaced?
I can't afford to replace the entire computer so I'd like to have the fan in this one replaced if it's bad before it has a chance to cause additional problems.
Thanks for any advice you can give me.
Rick's answer:  You can relax Erica. There's nothing wrong with your fan. It's working exactly as it was designed to work.
I'm guessing that you use your laptop for tasks that aren't all that CPU intensive such as viewing websites, editing Word documents and checking email.
Your son however is playing a game that taxes your laptop's hardware to a high degree, causing the interior of the case to really heat up. That's why the fan keeps turning on and off while he's using it.
If you're concerned about your laptop heating up more than it should, it doesn't sound to me like it is. Yes, the fan in your laptop starts and stops while your son is playing his game, but it's not at all unusual for a laptop fan to run continuously while playing a game.
Bottom line: There's really no need for you to worry, but if it would ease your mind the purchase of a laptop cooling pad would be cheap "insurance"!
Bonus tip: If your son is going to be using your laptop for gaming very often you might want to replace its hard drive with an SSD.
Upgrading your laptop with an SSD would make it run both faster and a little cooler. The temperature reduction would be very slight but the speed increase would be quite noticeable.
Note: The links in this post are affiliate links.
---
Do you have a tech question of your own for Rick? Click here and send it in!
If you think your friends would like this post, I'd love you to share it! Thanks a bunch!