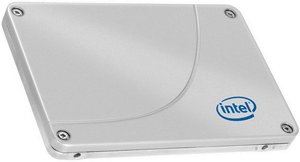 Question from Michael:  I have a Toshiba laptop that runs a bit on the hot side. It always has, ever since I first took it out of the box.
I guess it's just a "hot" computer because the fan runs as it should and there are no air obstructions that I can find.
I'd love to replace the existing 500 GB hard drive with an SSD, but I'm afraid it will cause the laptop to overheat. Do you think there's a chance that it might?
Rick's answer:  I think replacing the hard drive with an SSD is a great idea Michael, and right now is the perfect time to do it because the prices of SSDs have dropped to a level that's pretty close to amazing!
For example, 500GB SSDs that would make perfect high-speed replacements for your laptop's hard drive are currently selling for as little as $150, both online and in some local retail stores.
But to answer your question, the answer is no simply because solid state drives tend to actually run cooler and consume a lot less energy than traditional hard drives. In short, installing an SSD in place of the hard disk should actually make your laptop run a little cooler than it does right now.
My recommendation would be to go for it, then spend a few bucks for an inexpensive external USB hard drive enclosure and turn your existing hard drive into an external USB drive after the upgrade has been completed.
Bonus tip: This post explains how to swap out your laptop's hard drive for a super-fast SSD and transfer the operating system and your files to the new drive.
Note: The links in this post are affiliate links.
---
Do you have a tech question of your own for Rick? Click here and send it in!
If you think your friends would like this post, I'd love you to share it! Thanks a bunch!