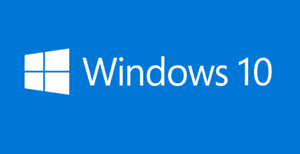 Microsoft really wants you to upgrade your computer that's running Windows 7 or 8.1 to Windows 10. In fact, they want you to upgrade so badly that they're literally offering you the upgrade for free.
Personally, I really like Windows 10, and getting it for free was like getting a Christmas present in July. But others aren't that keen on it, and that's fine.
Plenty of peole are perfectly content with Windows 7 and Windows 8.1, and they have every right to keep using them as long as they can.
If you happen to like what you've heard about Windows 10 and you're planning to install it on one or more of your machines, I believe you'll probably be glad you did after all is said and done. And if you aren't, you'll be able to roll your Windows 10 installation back to the previous version (as long as you do it within 30 days).
All of that being said, if you're planning to update your machine to Windows 10, there's something that you really need to do first. You need to create a System Image backup of your current Windows installation!
If you're wondering why you would need a backup when you can always simply roll back to the previous Windows version if you find that you don't like Windows 10, here's why: 
Although it's rare, things can and do go wrong with the Windows 10 update installation procedure. I know of more than a few folks who initiated the update process only to see it fail for some reason.
An unforeseen hardware compatibility issue, a power outage in the middle of the upgrade process (hint: you need a battery backup device), or any one of a hundred other potential glitches could render your system unable to boot up into Windows.
If something were to go wrong, a computer repair shop might possibly be able to get you back up and running without losing any of your irreplaceable files, but that would likely be expensive and there are no guarantees that they would even be successful.
As you can see, it's absolutely critical that you have a current System Image backup on hand BEFORE you begin installing the Windows 10 update!
Luckily, it's very easy to create a System Image backup. Just follow the instructions on this page if your PC is running currently running Windows 7. Click here if it's running Windows 8.1.
Bottom line: Chances are your computer will be updated to Windows 10 with nary a problem, but if something were to go wrong you'll be very glad you had a System Image backup on hand.
If you like this post you can get my latest tips in my weekly RicksDailyTips Email Newsletter. Sign up for free at the bottom of this page!