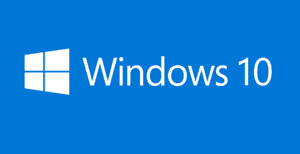 Microsoft released Windows 10 on July 29, and millions of users have taken the plunge and installed the free Windows 10 upgrade onto their Windows 7 or 8.1 PCs.
As one might expect, some folks love Windows 10 while others would prefer to go back to their old Windows version.
If you happen to be among those who wish you could ditch Windows 10 and go back to Windows 7 or 8.1, I have good news: You can! But you'll have to act fast because you'll only have the option to go back to your previous version of Windows for 30 days! After that you'll be stuck with Window 10.
Follow the steps below to roll back your Windows 10 upgrade and restore your previous version of Windows: 
1 – Back up any files that you might have created after upgrading to Windows 10.
2 – If you had a password on your user account in the old version of Windows, make sure you know what it was before you initiate the rollback. You're going to need it to log into Windows after the rollback is completed.
3 – Boot your system up into Windows 10.
4 – Click on the Start button, then click Settings.
5 – Click Update & security.
6 – Click Recovery.
7 – Click the Get started button that's located below the line that reads "Go back to Windows X". (The X will be either 7 or 8.1, depending on which version of Windows your machine was running before you upgraded it to Windows 10.)
8 – Follow the prompts on the next screens as required.
Important: A power interruption will disrupt the rollback process and potentially render your system unable to boot into either your old version of Windows OR Windows 10.
If your machine is a laptop, make sure it's plugged into an electrical outlet before initiating the rollback procedure. I strongly recommend plugging a desktop PC into a battery backup unit.
That's all there is to it. If all goes well with the rollback, you'll be back up and running in your previous version of Windows in just a few minutes.