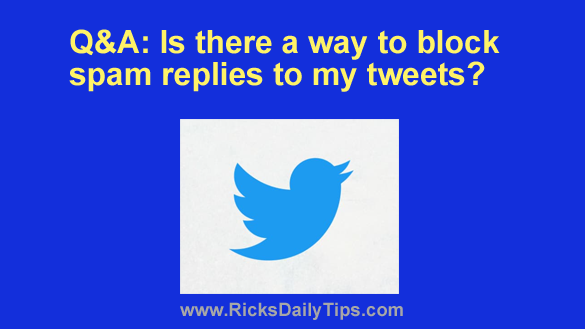 Question from Andy:  I've been using Twitter for several months and I've become pretty active on there. I usually post at least a dozen tweets every day.
The problem I have is lots of spammers have started replying to my tweets with spam offers of all types.
Some days there are so many spam replies that it's hard to wade through them to read the real replies.
Is there any way to block the spammers from replying to my tweets?  [Read more…]