Click here to sign up for my free Rick's Tech Tips Newsletter!
---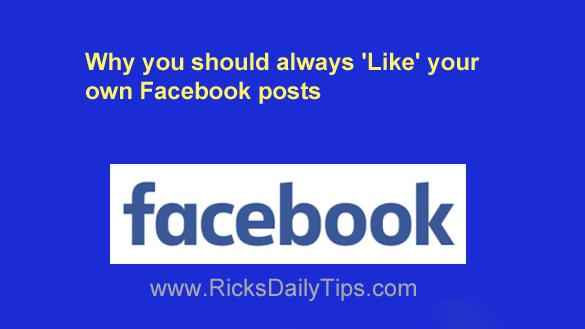 If you've been using Facebook for a while you've probably noticed that many people "Like" their own posts just as soon as they post them.
That can be viewed as a form of vanity, right?
I mean, seriously, is it really cool to "Like" your own posts?
Well, truth be told, in most cases it isn't vanity at work at all. It's simply a method you can use to jumpstart the engagement you'll receive on every post you publish on Facebook.