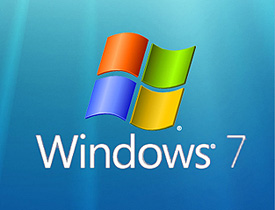 Question from Enid H.:  I have an Alienware laptop running Windows 7 Pro – 64 bit.
If I start the computer up and run it for just a few minutes it'll shut down and power off just fine. But if I let it run for an hour or more it won't shut down. It just stays on the Shutdown screen forever until you unplug the power cord.
Do you have any idea what's wrong and how I can get my laptop to shut down correctly?
Rick's answer:  Enid, there are several possible causes for a Windows PC not shutting down correctly. My first "suspect" is always malware, so the first thing I would try is running a series of malware scans with several free utilities. This post explains how to completely rid your PC of malware, step-by-step.
Another possibility is your system has a misbehaving program that's loading at some point during your session. Download Autoruns and disable automatic startup for every program except for your anti-virus software. Then run the PC for a couple of hours and see if the system shuts down correctly. If it does, you'll know that one of your programs is causing the problem. Re-enable them one by one until you find the culprit.
If the problem still persists after doing a thorough malware scan and disabling your auto-startup programs, the problem is likely over-heating. Check to make sure the fan is working correctly and blow any dust out of the laptop's case with a can of compressed air.
If none of the above measures fix the problem, let me know and I'll tell you what to try next.
Update from Enid:  It was a virus. After running Avast and removing several viruses the problem is gone. Thanks so much!
---
Do you have a tech question of your own for Rick? Click here and send it in!