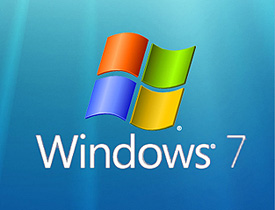 Do you still use a Windows 7 PC to play Microsoft's popular Internet-based games?
If so, I'm afraid you'll no longer be able to play them after January rolls around.
Microsoft has just announced they'll be shutting down their Windows 7 Internet Games servers on January 22, 2020.
That means the following games will stop working on that day:
Internet Backgammon
Internet Checkers
Internet Spades
Internet Hearts
Internet Reversi
MSN Go
All other games that don't require a connection to a Windows 7 games server will still work just fine after that date.
Of course Microsoft will also be abandoning Windows 7 itself on January 14 so the shutdown of the game servers will only affect those who choose to continue using the then-orphaned (and extremely insecure) Windows 7 after that date.
I strongly recommend that all Windows 7 users start making plans right now to transition to a different operating system before January.
There are several options available for those needing to make a switch:
1 – Replace Windows 7 with Windows 10.
2 – Replace Windows 7 with Linux.
3 – Replace the computer itself with a new one.
Choosing any of the options above will be a lot safer than continuing to use Windows 7 after January 14. Just sayin'.
Bottom line: Regardless of what you choose to do regarding Windows 7 itself, you'll no longer be able to play any of the above-mentioned Windows 7 Internet games after January 22, 2020.
Bonus tip: Want to make sure you never miss one of my tips? Click here to join my Rick's Tech Tips Facebook Group!
Note: The links in this post are affiliate links.
---
Want to ask Rick a tech question? Click here and send it in!
If you found this post useful, would you mind helping me out by sharing it? Just click one of the handy social media sharing buttons below.