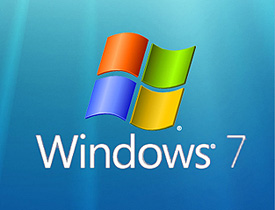 Question from Darlene G.: I keep receiving a notification on my computer saying Microsoft is going to stop supporting Windows 7 in January.
I really like Windows 7 and I hate the thought of having to upgrade to Windows 10!
Is this really true or is it a scam?
I've learned from reading your blog that a lot of scams are spread by notifications like this.
Rick's answer: Darlene, while it's true that some malware will indeed cause scam messages to pop up on your PC, I'm afraid this isn't one of those cases.
Microsoft has indeed announced that they're going to stop releasing security updates and providing technical support for Windows 7 to the general public on January 14, 2020.
After January 14 tech support and security updates will only be available to corporate users (for a hefty fee of course).
That means you'll have a decision to make before January rolls around. As I see it you have five viable options:
1 – Do nothing and take your chances.
Your computer's Windows 7 installation will keep on working after January 14. It just won't receive any security updates after that date.
The problem is, without security updates to patch newly-discovered security holes (and there will be plenty of them found) any personal and financial information that's stored on your computer will be at serious risk of being stolen or otherwise compromised.
What's more, your login information for the financial institutions and other websites you visit will be at risk as well. In short, the world's legion of hackers and scammers will be running amok.
As you can see, doing nothing isn't a great option!
2 – Upgrade your computer's Windows 7 installation to Windows 10.
If your PC was built not long before Windows 10 was released you can probably save some money by simply purchasing a Windows 10 license and installing the upgrade.
However, if your machine was built back in the early days of Windows 7 you should probably consider just replacing your entire machine with a new one. Which brings us to your next option…
3 – Replace your Windows 7 PC with a brand new Windows 10 machine.
This is likely to be the best option since purchasing a Windows 10 license will cost about 1/3 of what you'd pay for a new low-cost Windows 10 laptop or Windows 10 desktop PC.
If you don't need a powerhouse of a computer you can easily add a couple of hundred bucks to the Windows 10 upgrade price and buy an entirely new machine!
4 – Replace Windows 7 with Linux.
If you only use your PC for the Internet (visit websites, access social media, send and receive email, etc.) you can replace your PC's Windows 7 installation with Linux for free!
And guess what? Your computer will probably run faster with Linux on it that it currently does with Windows 7!
Want even more good news? Linux machines don't need to have antivirus software on them!
5 – Simply stop using your computer and use a mobile device instead.
These days more people access the Internet with a smartphone or tablet than with a traditional laptop or desktop computer.
Truth be told, unless you do things with your computer that simply cannot be done on a mobile device you probably don't need a computer at all.
Bottom line: Microsoft really is going to stop supporting Windows 7 come January 2020. I strongly recommend that you decide how you wish to proceed before that date rolls around.
I hope this helps, Darlene. Good luck!
Bonus tip: Want to make sure you never miss one of my tips? Click here to join my Rick's Tech Tips Facebook Group.
Not into Facebook? Then click here to join my LinkedIn Tech Tips Group instead!
Note: The links in this post are affiliate links.
---
Want to ask Rick a tech question? Click here and send it in!
If you found this post useful, would you mind helping me out by sharing it? Just click one of the handy social media sharing buttons below.