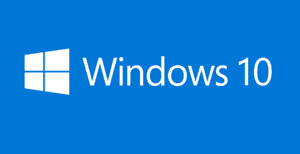 As you probably know, Microsoft has been very aggressive of late with their attempts to get you to install the free Windows 10 update.
Well, it appears that they have decided to try toning it down just a bit with their latest update notice, but that "toning down" can be a bit misleading.
In order to understand why it's misleading, it's important to carefully consider the way the Windows 10 update notice is constructed.
With that in mind, lets take a look at the notice: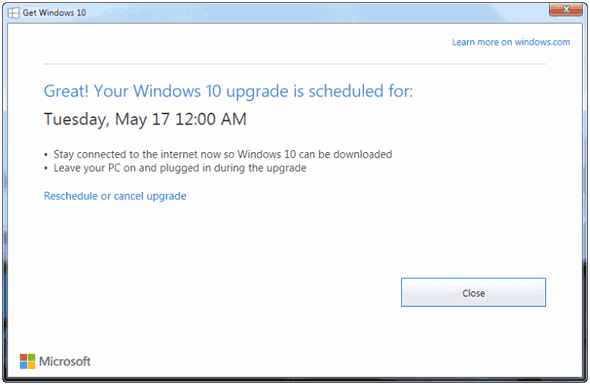 As you can see, it starts off with the word "Great!" as if you're finally about to get some delicious treat that you've been longing for. Then it tells you that your Windows 10 update is scheduled for installation on the date and time printed in the notice.
The next thing you'll probably notice is the big honking "Close" button, and that's by design.
Many folks will likely assume that clicking the "Close" button will prevent the update from taking place, so they'll click it without giving it a second thought. But that would be a big mistake for anyone who really doesn't want his/her PC updated to Windows 10!
Why? Because clicking the "Close" button does one thing, and one thing only: it will remove the notice from the screen. Closing the notice does not cancel the scheduled update to Windows 10.
If you really want to prevent the update from being installed, you'll need to click the easy-to-miss "Reschedule or cancel upgrade" link and affirmatively choose to cancel the upgrade. If you do anything else the update will be installed at the date and time printed on the notice.
Bottom line: If a notice similar to the one you see above pops up on your screen, don't ignore it. And whatever you do, don't click the "Close" button!
Bonus tip: If you want to prevent your PC from being automatically updated to Windows 10 once and for all, I recommend installing the fantastic (and free) Never10 utility.
If you like this post you can get my latest tips in my weekly RicksDailyTips Email Newsletter. Sign up for free at the bottom of this page!