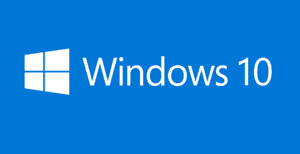 As you probably know, Microsoft has become extremely aggressive with their attempts to push the free Windows 10 upgrade onto reluctant Windows 7 and Windows 8.1 users.
Since its official release in July 2015, Windows 10 has gained market share at a healthy clip each and every month as users decided to take advantage of the free upgrade deal while it was still available.
But apparently users weren't upgrading fast enough to meet Microsoft's long-term goals, so they decided to change the Windows Update procedure to make the update to Windows 10 virtually automatic. 
Long story short, hundreds of thousands of PC users woke up one morning to discover that their machines had been automatically updated to Windows 10 overnight, without their knowledge or permission. Not surprisingly, the backlash was immediate and severe.
A handful of opportunistic companies quickly developed programs like Never10 that prevent PCs from installing the automatic Windows 10 updates. Predictably, users started downloading them in huge numbers.
As a result, the number of PCs upgraded from Windows 7 or 8.1 to Windows 10 dropped to virtually nil in April.
Truth be told, I've been using Microsoft operating systems ever since they first released MS-DOS way back in the 1980's.
I happen to really like Windows. And yes, that includes the new Windows 10. But that being said, I'm not a fan of forced updates, especially when it entails updating to an entirely new version of Windows.
To their credit, Microsoft has often been responsive to user complaints, so hopefully they'll now re-think their decision to force the free Windows 10 update onto users who simply have no desire to switch to Windows 10.
After all, the guys and gals in Redmond have pretty much said there will not be a Windows 11. Instead, they'll be releasing security and feature updates to Windows 10 on a regular basis similar to the way Apple releases updates to OS X.
That obviously means as older PCs are replaced with new ones, Windows 10 will eventually replace the vast majority of the older Windows versions currently in use anyway.
Bottom line: It's hard to understand why Microsoft would be willing to irritate their customers by forcing unwanted Windows upgrades onto the ones who clearly don't want them. The folks at Apple and Google are probably giggling with delight right now.
If you like this post you can get my latest tips in my weekly RicksDailyTips Email Newsletter. Sign up for free at the bottom of this page!