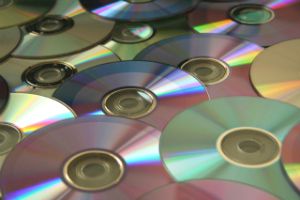 Question from Shannon:  I'm a movie buff and I have a large collection of movies on DVD.
I have a DVD player in every room in my house but I also love watching them on my computer while taking short breaks from my work (I'm self-employed and I work from a home office).
The problem is I could watch a DVD with Windows Media Player on my old computer but it won't play DVDs on my new one.
Is it not possible to watch DVDs with Windows 10? Surely you can, but how?
This is very frustrating so I hope you can help me. Thanks in advance.
Rick's answer:  Shannon, as you've discovered Microsoft has removed the ability to play DVDs from Windows Media Player in Windows 10.
My guess is they're hoping lots of folks will pony up some cash for the "Windows DVD Player" app they're selling in the Microsoft Store.
Personally, I'm not a big fan of that app and I believe it to be a poor value for the money.
Luckily, there's a fantastic media player app that you can download and install on your Windows 10 computer, and it's completely free!
It's called VLC Media Player, and it works just as well (or even better) than most of the commercial video player apps out there.
What's more, it puts Microsoft's commercial Windows DVD Player app to shame!
Using VLC is easy. Simply download it from this page and install it then you'll be all set to watch a DVD on your new computer any time you like.
As a side note, I look for Microsoft to start removing more features from Windows as time goes on and offer paid apps to replace them in the Microsoft Store.
I'm thinking that's one of the ways they plan to make up for lost revenue now that new versions of Windows are essentially free as long as you own the same Windows 10 PC.
Update from Shannon:  You're a lifesaver Rick! I installed VLC and it works perfectly. Thanks!!!
Bonus tip #1:  Since you're new to Windows 10 you might want to consider getting yourself a copy of an excellent book called Windows 10 for Dummies, a comprehensive and easy to follow guide to the ins-and-outs of Windows 10.
Bonus tip #2: Want to make sure you never miss one of my tips? Click here to join my Rick's Tech Tips Facebook Group!
If Facebook isn't your cup of tea, I invite you to sign up for my Rick's Daily Tips Daily Update Newsletter.
---
Want to ask Rick a tech question? Click here and send it in!
If you found this post useful, would you mind helping me out by sharing it? Just click one of the handy social media sharing buttons below.
---
Do you have a tech question of your own for Rick? Click here and send it in!
Like this post? If so, I invite you to share it on social media. Just click one the handy buttons below.