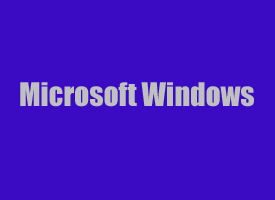 Question from Lisa:  Whenever I click to open a folder on my laptop it will open up, then freeze for a LONG time. And it's very annoying to say the least.
A little green bar will crawl across the top of the window, and when it finally makes it all the across the folder "unfreezes" and I can use it just fine.
How can I stop this from happening?
Rick's answer:  Hi Lisa. I know exactly what you're talking about, and it's really annoying for sure. The freezing folder issue results from Windows trying to optimize the folder for the types of files contained within it. As is often the case, there's an easy way to prevent this from happening. Here's how:
1 – Press the Windows+E key combination to open Windows Explorer (or File Explorer if you're using Windows 8/8.1).
2 – Navigate to a folder that tends to freeze up on you when you first open it.
3 – Right-click on a blank area inside the folder window and click Properties.
4 – Select the Customize tab.
5 – Find the drop-down menu below "Optimize this folder for:" and select General items.
6 – Click Apply, then click Ok.
From now on this particular folder should open right up and be usable immediately. Repeat the steps listed above for every folder that tends to freeze when you open it.
---
Do you have a tech question of your own for Rick? Click here and send it in!
Need expert computer help? Click here to read about the services that I provide.