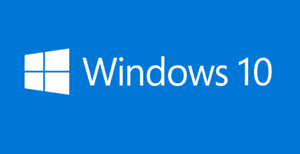 Many of the posts I publish on this blog are warnings about scams and hoaxes that happen to be making the rounds at the time.
Well, this post is sort of the opposite of those "Scam Alert" posts.
I've had several people message me to ask whether the "Time to Shift" notices from Microsoft are real or if they're a hoax.
If you haven't seen one of these notices yet, you surely will before long. The wording can vary slightly, but they typically read something like this:
"It's time to shift! All good things must come to an end, even Windows 7. After January 14, 2020, Microsoft will no longer provide security updates or support for PCs running Windows 7. But you can keep the good times rolling by moving to Windows 10."
Unlike most of the things similar to this that you see floating around the web, this one is no hoax.
It's really from Microsoft and the message itself is very real.
Like Windows XP before it, Windows 7 will effectively be abandoned by Microsoft on January 14, 2020.
After that date they will no longer be releasing any future security updates for any edition of Windows 7.
That means any security holes that hackers manage to discover in Windows 7 (and there will surely be several) will remain unpatched and "exploitable" forever.
In a nutshell, that will leave your forever-unpatched Windows 7 PC and all the information you have stored on it vulnerable to hackers unless you're able to somehow lock your system down and keep the hackers out of it yourself.
Personally, I would never trust myself to be able to that, therefore I'll be making sure all of my machines are either running Windows 10 (or Linux) or taken off-line by January 14.
As was the case with Windows XP, there are things you can do on your own to tighten up the security of your Windows 7 installation, but I recommend that you don't take that chance.
I strongly recommend that you begin planning for this change right now. While you'll have from March until January to make whatever move you're going to make, those months are sure to pass quickly.
In case you're wondering what your options are, here they are in a nutshell:
1 – Keep using Windows 7 after January 14 and take your chances. (I do not recommend this option for obvious reasons.)
2 – Upgrade the Windows installation on your machine from Windows 7 to Windows 10.
This is a decent option but keep in mind that purchasing a copy of Windows 10 will likely cost at least one-third of what you could get a brand new entry-level PC with Windows 10 already installed on it for.
3 – Replace your Windows 7 PC with a new laptop or desktop computer with Windows 10 already on it.
4 – Ditch Windows altogether and install Linux on your machine in place of Windows 7.
Bottom line: To their credit, Microsoft is warning folks now about the need to take some kind of action before Windows 7 is abandoned in January.
Of course Microsoft would definitely prefer that you buy a copy of Windows 10 and install it on your existing PC, but you do have other options as explained above.
Bonus tip #1: Although this particular message is not a hoax, there are plenty of real hoaxes and scams making the rounds right now. Click here to read about some of them.
Bonus tip #2: Want to make sure you never miss one of my tips? Click here to join my Rick's Tech Tips Facebook Group!
Note: The links in this post are affiliate links.
---
Want to ask Rick a tech question? Click here and send it in!
If you found this post useful, would you mind helping me out by sharing it? Just click one of the handy social media sharing buttons below.