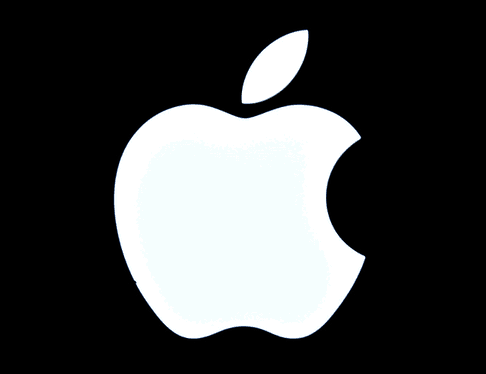 It's no secret that Apple has always opposed allowing third-party repair shops to service Apple products.
As a result, third-party shops weren't allowed to use genuine Apple parts, which meant they either had to use often inferior after-market replacement parts or buy genuine Apple OEM parts from the gray market.
As you might expect, a third-party repair would also void the device's warranty.
And to top it all off, just last month Apple released a firmware update for iOS devices that refused to show new batteries that had been installed by third-party techs as "healthy" even when they were brand new genuine Apple batteries that had been obtained on the gray market.
After taking an incredible amount of heat over the new battery policy, Apple has now reversed course by announcing a new program under which authorized third-party repair shops can now fix Apple products using genuine Apple parts that are provided directly by Apple.
In order to become "authorized" a shop must have at least one tech that has been trained and certified by Apple.
In my opinion this is a reasonable requirement since Apple will supply the training and certification at no charge.
The way I see it, this change in policy comes with the following "pros" and "cons"…
First the "pros":
1 – Apple customers will have a lot more choices when it comes to seeking repairs to their Apple devices.
2 – Third-party repair shops will now be able to install genuine Apple OEM parts for most  repairs.
3 – You'll know the shop has an Apple-trained and certified tech available to perform repairs on Apple devices.
And now, the "cons":
 1 – Third-party shops will have to charge more for their repairs since they'll be buying official Apple repair parts directly from Apple (if they want to keep participating in the program).
2 – Although Apple's statement doesn't explicitly say it, third-party repairs will apparently still void a device's warranty even if the shop has been Apple certified and participates in this new program.
I say that because the very first sentence in Apple's press release states the following:
"Apple today announced a new repair program, offering customers additional options for the most common out-of-warranty iPhone repairs."
That leads me to believe that third-party shops will not be allowed to make warranty repairs, and that of course would mean that a third-party repair would void the device's warranty.
3 – DIY repairs are apparently still de facto banned even under this new policy.
Bottom line: Overall, I believe this change in policy is a good thing for both third-party repair shops and Apple customers.
If Apple would also allow certified third-party shops to make warranty repairs without voiding the device's warranty it would be even better.
Bonus tip #1: Apple will never call you from out of the blue telling you that there's a problem with your device. If you receive such a call you'll can rest assured that it's a scam.
Bonus tip #2: Want to make sure you never miss one of my tips? Click here to join my Rick's Tech Tips Facebook Group!
If Facebook isn't your cup of tea, I invite you to sign up for my Rick's Daily Tips Daily Update Newsletter.
---
Want to ask Rick a tech question? Click here and send it in!
If you found this post useful, would you mind helping me out by sharing it? Just click one of the handy social media sharing buttons below.