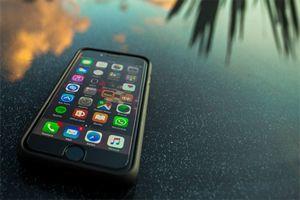 If you've been using an iPhone for a while you probably know that you can check the health of your phone's battery by selecting an option on the Settings screen.
This battery health information basically lets you know if your battery is wearing out and needs to be replaced.
For years Apple refused to allow iOS to reset the battery health info back to "Healthy" after a new third-party battery was installed, but according to our friends at iFixit they're now even refusing to reset the health information for genuine Apple batteries unless they're installed by Apple authorized techs.
That means if you want to be able to keep tabs on your iPhone's battery health you'll now have to take (or ship) your phone back to Apple or to a local Genius Bar and pay them to install a new battery for you.
In other words, you'll no longer be able to buy a genuine Apple battery (or remove one from another iPhone) and install it yourself or pay a third-party tech to install it for you.
Your only option now is to pay Apple or an authorized Apple repair center to do it (and of course pay the "Apple premium" for the service).
The good news is your iPhone will still work even with Apple's ominous warning popping up every time you try to check the battery health, but you'll always be in the dark about the health of the phone's battery.
Right now this change only appears to apply to certain models of brand new iPhones, but I expect that to change fairly soon.
Bottom line: It appears that Apple is trying to make it a lot more difficult for "Do It Yourselfers" and third-party techs to make even the most basic repairs on Apple devices. It has me wondering what they'll come up with next.
Bonus tip: Want to make sure you never miss one of my tips? Click here to join my Rick's Tech Tips Facebook Group!
If Facebook isn't your cup of tea, I invite you to sign up for my Rick's Daily Tips Daily Update Newsletter.
---
Want to ask Rick a tech question? Click here and send it in!
If you found this post useful, would you mind helping me out by sharing it? Just click one of the handy social media sharing buttons below.