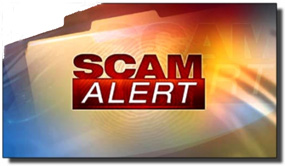 If you use Gmail as your email provider you probably realize how important it is to prevent hackers from accessing your Gmail account.
Once a hacker is logged into your Gmail account he/she can use it to send SPAM and/or malware to other people in your name, via your account. Not good!
What you might not realize is hackers don't really need to log into your Gmail account directly in order to use it to send SPAM and malware to other people!
Many of the apps we use every day have full and complete access to the Gmail accounts of any user that installs them.
Most of those apps are on the up and up, but some of them are used to spread SPAM and malware to other people over the Internet. What's more, the folks that receive those malicious emails think they were sent by YOU!
Luckily, it's very easy to find out whether any apps currently have access to your email account and revoke that access unless you fully trust the app. Just follow the steps below:
1 – Log into your Gmail account.
2 – Scroll all the way down to the bottom of the list of email messages. You should now see a notice that reads Last account activity.
3 – Click the Details link that's located right below the last activity date.
A new window should pop up listing all the times your Gmail account has been used along with the user's IP address, their physical location and the date and time of the access.
It should also tell you which program or application was used to access your account.
4 – Look for any entries labeled Authorized Application. Each of those "Authorized Application" entries represents an instance in which a third-party app accessed your Gmail account.
5 – Click the Manage Account Access link for each of those entries in turn to see a description of the app that was used to access your account in that particular instance.
If it's an app you don't trust, click on the name of the app and then click the Revoke Access button to prevent the app from accessing your Gmail account again.
That's all there is to revoking an app's access to your account.
However, just to be on the safe side I strongly recommend that you click the Sign out of all other Gmail web sessions button just to make sure you're the only entity that's logged into your account!
Bottom line: Many third-party apps have complete access to your Gmail account. The steps listed above will help you identify those apps and revoke their access to your account (if so desired).
Bonus tip #1: This post explains how to quickly block future emails from any sender in Gmail.
Bonus tip #2: Want to make sure you never miss one of my tips? Click here to join my Rick's Tech Tips Facebook Group!
If Facebook isn't your cup of tea, I invite you to sign up for my Rick's Daily Tips Daily Update Newsletter.
---
Want to ask Rick a tech question? Click here and send it in!
If you found this post useful, would you mind helping me out by sharing it? Just click one of the handy social media sharing buttons below.