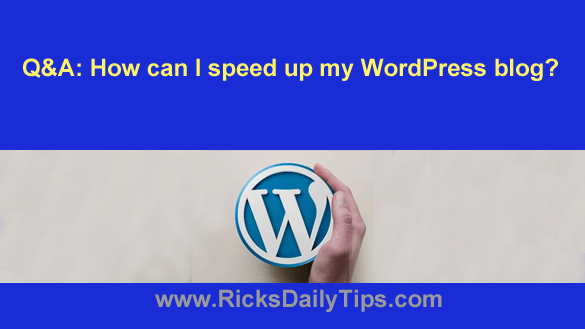 Question from Sam:  Hello Rick. I need some advice if you don't mind.
I ran some page speed tests on my blog and found out that it takes almost 8 seconds for my home page to finish loading.
I know I need to make my pages load faster but I don't know what else to try.
I've already removed all but the most important images from my posts and cut the number of WordPress plugins from 37 down to 24.
I've noticed that your Rick's Daily Tips blog loads lightning fast. What did you do to get the pages to load so quickly?
Rick's answer:  [Read more…]