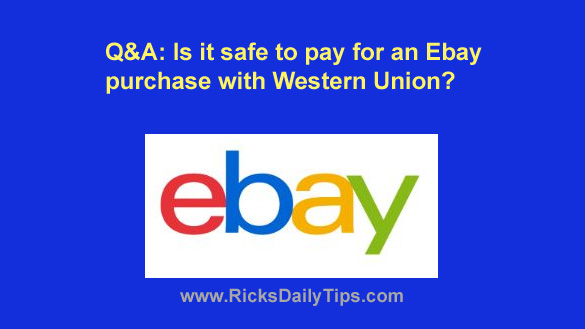 Question from Marie L.:  I agreed to purchase three new iPads on Ebay for my grandchildren.
The seller said he'll give me a 30% discount if I pay with Western Union because he doesn't like using PayPal.
He has pretty good feedback (48 total with 91% positive), but this just seems a little fishy to me because I have always been able to pay with PayPal in the past.
My question is do you think it's safe to pay for the iPads with Western Union or do you think he's trying to scam me? I'm really confused and don't know what I should do.
Rick's answer:  [Read more…]