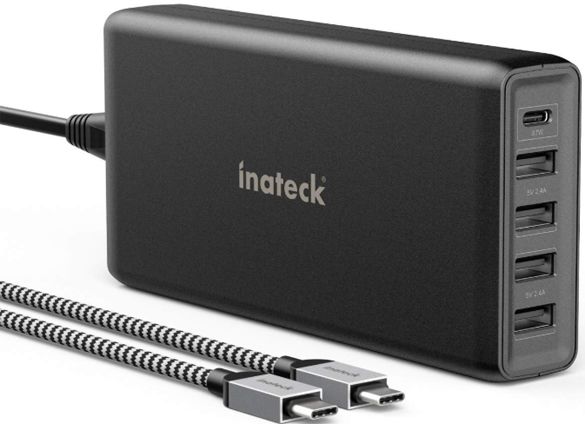 Note: The links in this post are affiliate links.
It seems that nowadays everything is charged via USB.
And it also seems like there are never enough USB charging ports available to keep all of our devices charged up and ready for use.
The mass proliferation of USB powered devices has created a huge market for USB-style wall chargers.
I've reviewed several of them in the past, and today I'll be telling you about one of my favorites.
It's the Inateck 5-Port 111W High Power USB Charger, and it's a very capable charger. It's one of the best I have ever used in fact.  [Read more…]