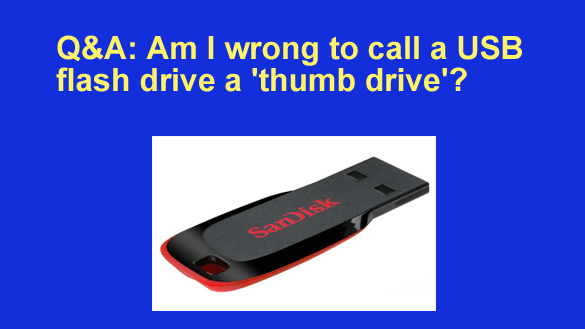 Note: The links in this post are affiliate links.
Question from Craig:  My friend and I got into a minor argument about the way you're supposed to refer to a USB flash drive.
I call it a "thumb drive" and he says that's incorrect.
I told him "thumb drive" is what lots of people call them and he told me they are wrong to call them that.
So in your opinion, which one of us it right?  [Read more…]