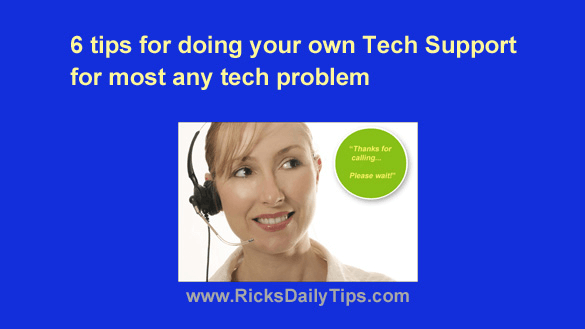 I often hear from readers how much they hate having to contact "Tech Support" when an issue arises with their computer or one of their other gadgets.
As you probably know, calling Tech Support is usually about as much fun as having a tooth pulled without an injection of Novocain.
Well, truth be told, the Tech Support experience is intentionally designed to be frustrating because most companies would rather have you resolve the issue on your own instead of contacting their Support personnel.
Luckily, there are a few things you can try that just might help you resolve your issue without having to call Tech Support at all:  [Read more…]