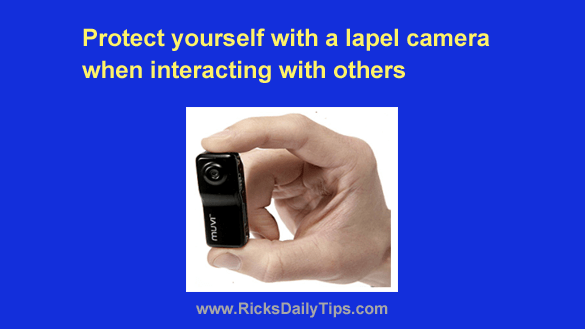 Note: The links in this post are affiliate links.
A while back I wrote a post explaining why it's a good idea to install an inexpensive dash cam in your vehicle, and it generated a lot of interest.
A few days later one of my Facebook friends messaged me to ask if there is a way to protect yourself by capturing video when you aren't in your vehicle because she frequently has to interact with people who get easily upset.
Luckily, the answer is yes. [Read more…]