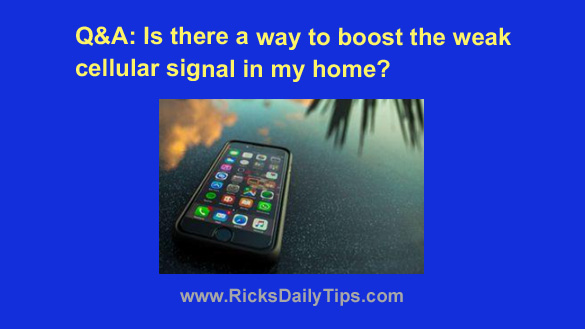 Question from Deneen L.:  My husband and I recently moved into a new home that's located in a very hilly area.
We both have iPhones but the Sprint/TMobile signal inside the house is very weak.
We sprung for Xfinity Internet when we moved in, but we'd rather not have to install a landline phone if we can help it.
Is there any way we can boost the weak cellular signal to a usable level?
Rick's answer:   [Read more…]