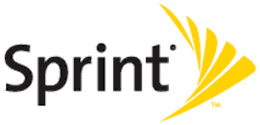 Sprint is now offering a full year of free cellular service to any DirecTV customer who switches from AT&T to Sprint between August 28 and September 30, 2015.
Now that AT&T has merged with DirecTV, Sprint is hoping to lure as many AT&T customers over to their side as they possibly can to combat the newly announced AT&T/DirecTV bundles.
The free service that Sprint is offering to DirecTV customers includes unlimited talk, unlimited text and 2 GB of data per line on up to five lines, all while on the Sprint network. 
To sweeten the deal even more, Sprint also says they will buy out your existing AT&T contract. If you aren't currently under a contract, they will pay you up to $300 per line for each for your active (and working) AT&T phones.
All of that being said, those who take Sprint up on this offer will have to pay a $36 activation fee for each line plus any applicable monthly taxes and surcharges. Not too bad a deal in my opinion, especially considering that the service itself will be free.
After the year of free service comes to an end, customers will have the option of remaining with Sprint as paying customers or switching to another carrier.
If you're a current DirecTV customer and you find this limited-time offer intriguing, you can get all the details at the Sprint website.