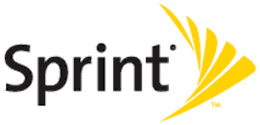 Sprint has just announced the roll-out of a $15 per month "Customer Loyalty Credit" for existing customers who wish to upgrade to the new iPhone 6.
The $15 credit will be applied directly to the customer's monthly bill, effectively reducing the iPhone 6's monthly lease fee from $20 to just $5.
The lease contracts signed under this plan will run for 24 months, after which the customer will need to choose between four options: 
1 – Swap out the iPhone 6 for a newer model and sign a new lease
2 – Buy the two-year-old iPhone 6 outright at a reduced cost
3 – Keep the iPhone 6 and their current service plan and pay on a month-to-month basis
4 – Simply not bother renewing the lease and return the phone to Sprint
The $15 Customer Loyalty Credit also applies to the more expensive iPhone 6 Plus, effectively reducing the monthly lease fee from $25 to $10.
My thoughts on this are a bit mixed. While I applaud the fact that Sprint is finally tossing their existing customers a bone by giving them a special deal on a great phone instead of extending the offer to new customers as they typically do, I have never been a huge fan of leases.
After paying $5 per month for two years, you still won't own the phone. I don't like that, but that's just my own personal feeling on the matter.
Bottom line: If you don't mind leasing a phone instead of buying it outright (or if you don't have the cash to pay for it up front), this is an affordable way to get your hands on a brand spanking new iPhone 6 or iPhone 6 Plus.