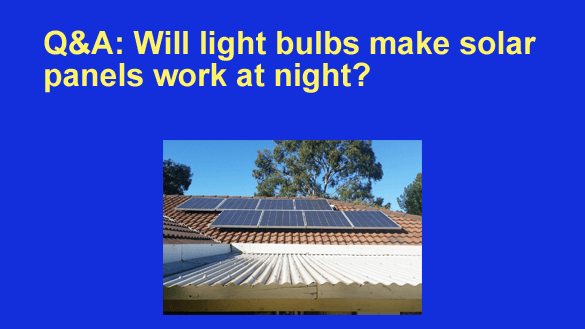 Question from Mark:  I saw your video on YouTube about how you took your home office off the grid and switched it to solar power.
I too have a small solar power setup (about 400 watts) that's powering the lights and the TV in the small off-grid cabin I built for weekend getaways.
I tried running a portable refrigerator and a couple of other small appliances off the solar and they work fine during the day, but my 12V/100Ah battery is dead by morning when I leave everything running overnight.
My question is will solar panels work with artificial light? [Read more…]