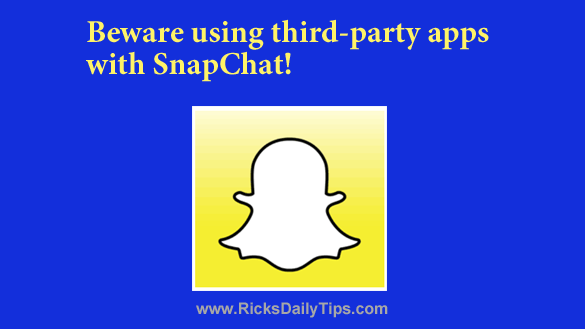 Click here to sign up for my free Rick's Tech Tips Newsletter!
---
Snapchat is a popular social networking site that lets users send photos and videos to other Snapchat users that "self-destruct" after they they are viewed.
Many users assume that since Snapchat works that way, they can safely send "personal" pics and videos to their friends for quick, one-time viewing. But as explained in this post, that isn't really the case at all.
What's more, the folks at Snapchat have announced that there's another kind of danger associated with using their service: third-party apps.  [Read more…]