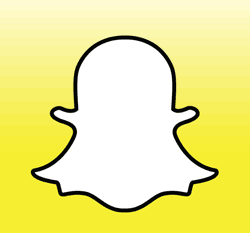 Snapchat has quickly become one of the most popular social networking sites on the web thanks to its "disappearing photos" feature, and it is especially popular among teenagers.
If you aren't familiar with how Snapchat works, it lets you send a photo to a friend that will only remain on his/her screen for a few seconds. After its time is up, the image disappears.
That means you can share potentially embarrassing, or even incriminating photos with your friends with no risk attached, right? Well, nothing could be further from the truth. 
First of all, the recipient(s) can easily take a screenshot of your photo before it expires and disappears.
The official Snapchat app will notify you that your friend took a screenshot, but there are third party apps that let users bypass the screenshot notification. This means that any compromising photo you share over Snapchat is subject to being captured, and then shared all over the web – and you might not even know about it.
And here's another thing to consider: Photos shared via Snapchat can remain on Snapchat's servers for up to a month as long as they haven't been opened by the recipients, and Snapchat can and does share unopened photos with law enforcement when ordered to do so by court order.
And guess what? There's an even easier way to capture a permanent copy of a Snapchat image. The picture can simply be photographed the old-fashioned way with a regular camera or even another smart phone!
The bottom line is pretty simple: There is no "safe" way to send a potentially embarrassing photo over the Internet. Period.
Bonus tip: This post explains why privacy doesn't really exist on Facebook.
---
If you think your friends would like this post, I'd love you to share it! Thanks a bunch!