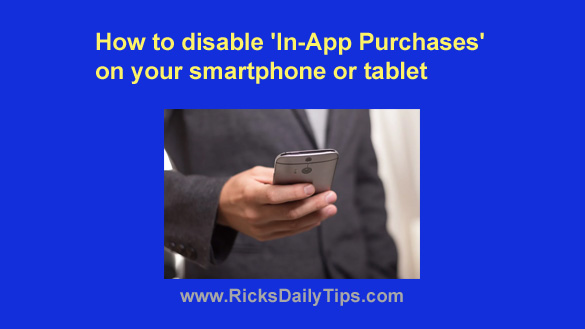 We often hear stories about folks who received a whopping bill for "In-App Purchases" made from within iPhone and Android apps and games.
And of course those huge bills are almost always unexpected.
In a nutshell, "In-App Purchases" allow the folks who create "free" apps to make money off of them by offering extra features and capabilities for a fee.