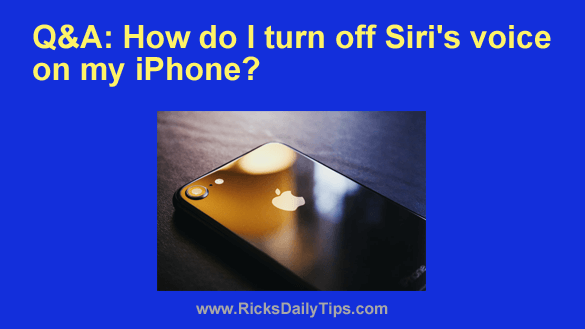 Question from Keisha:  I love your tips, Rick. They've helped me so much since I started reading your blog.
I especially like the way you answer people's questions, and now I have a problem of my own that I hope you can help me with.
I use Siri for various things when I'm in meetings, but her voice is disruptive to the others in the room. I'm tired of getting evil stares when Siri answers me lol.
How can I disable Siri's voice so she'll answer my queries with text only? Thanks.  [Read more…]