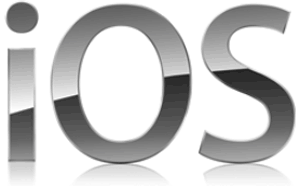 Question from Susan D.:  I was waiting to get on the subway the other day when the guy sitting beside me pulled out his iPhone and asked Siri a question.
I was shocked when Siri answered him because she used a British accent. I thought that was SO cool!
Can I change my own iPhone to speak with a British accent or does that require a special phone?
Rick's answer:  Susan, you certainly can change Siri's voice to a British accent, or even an Australian accent if you prefer the "Down Under" sound. Simply follow the steps below:
1 – Tap Settings.
2 – Tap Siri.
3 – Tap Siri Voice.
4 – Select an accent for Siri (either American, British or Australian).
That's all there is to it Susan. Siri should now respond to your queries in the accent you selected.
Update from Susan:  Who knew this would be so easy? I ended up going with the Australian accent instead of English because, well, I'm not sure why LOL. Thanks for your help!
Bonus tip #1: This post explains why you don't need an antivirus app for your iPhone or iPad.
Bonus tip #2: Want to make sure you never miss one of my tips? Click here to join my Rick's Tech Tips Facebook Group!
---
Do you have a tech question of your own for Rick? Click here and send it in!
If you found this post useful, would you mind helping me out by sharing it? Just click one of the handy social media sharing buttons below.