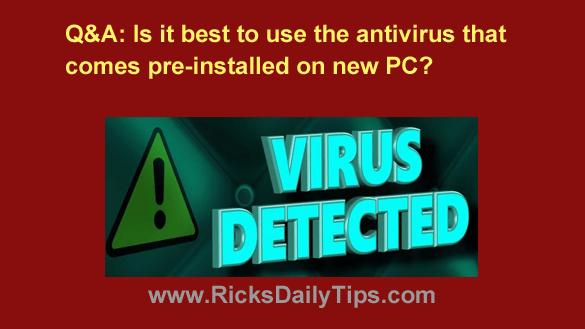 Question from Marilyn A:  Rick, I've bought several new computers over the years and they all came with an antivirus program pre-installed.
As you can probably guess it was usually either Norton or McAfee.
I've always just kept using what was already on there because I figured it was probably the best antivirus program for that particular machine, but I now have doubts about that after reading some of your stuff on your blog.
Hence, this question: Is it best to stick with the security software that comes pre-installed on a computer or replace it with something else?