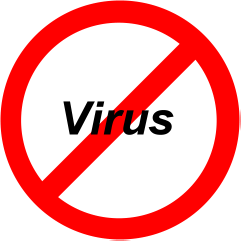 It seems that you can't turn on your TV these days without seeing a commercial for PC Matic, especially the one in which the company's founder and CEO touts the software's "superior" virus protection.
And of course there's the ever-present pitch aimed at users of the now-abandoned Windows XP.
Upon the request of several of this blog's readers, I decided to put PC Matic to the test. 
The first thing I did was clone the hard drive on a 7 year old HP laptop running Windows XP, then installed a full version of PC Matic on the original hard drive.
Although it's quite old in tech years, this laptop meets or exceeds all of the hardware requirements listed on the PC Matic website. Cloning the drive ensured that I would be comparing apples to apples with my tests.
Next, I booted the PC Matic enabled laptop into Windows and ran the highly touted scans. Sure enough, PC Matic found a ton of "viruses". All of them turned out to be false positives however. A number of known legitimate programs and services (some of which were distributed by Microsoft itself) were oddly flagged as malicious. Not a good sign.
Next, I visited six websites that are known to distribute various types of malware. In no time flat the machine started displaying pop-ups, and browser toolbars seemed to spring forth from thin air. Again, not a good sign.
At this point I felt it safe to give a thumbs-down to PC Matic's virus protection. It appears that their "White List" approach to blocking viruses leaves a lot to be desired.
PC Matic's Registry scan also found a long list of errors, which the software dutifully repaired. Thumbs-up on this one.
With my PC Matic scans now complete, I removed the original hard drive and installed the cloned drive. This allowed me to perform the rest of my tests using free downloadable software in place of PC Matic under the exact same conditions and configuration that was used during the PC Matic tests.
First, I installed the free version of Avast Antivirus and ran a complete scan. No viruses were found.
I then visited the same six websites that I had visited while running PC Matic, and Avast blocked a number of pages that it flagged as suspicious. The laptop exhibited none of the typical signs of malware that I saw after visiting the same sites with PC Matic installed.
After the last malware-laden site had been visited, I ran another full scan with Avast. It found two viruses, and both were removed. To ensure that Avast had found and removed all the malware that found its way onto the laptop, I disabled Avast and ran additional scans with BitDefender, Malwarebytes and Spybot Search and Destroy. All of those scans turned up clean.
The results of my tests indicate that Avast was much better at protecting the laptop from viruses than PC Matic. It's true that PC Matic's Registry scanner/cleaner worked quite well, but CCleaner does an excellent job as well, and it's free.
Bottom line: If you're looking for a high quality, comprehensive PC maintenance suite, I recommend skipping PC Matic and building your own by installing the free versions of Avast Antivirus, MalwareBytes, Spybot and CCleaner.
Bonus tip: Want to make sure you never miss one of my tips? Click here to join my Rick's Tech Tips Facebook Group!
---
Do you have a tech question of your own for Rick? Click here and send it in!
If you found this post useful, would you mind helping me out by sharing it? Just click one of the handy social media sharing buttons below.