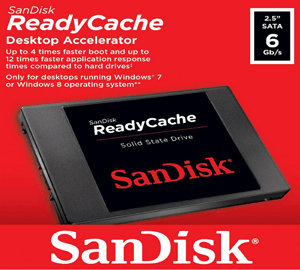 As I explained in this post, adding a solid state drive (SSD) to your computer can speed it up more than any other other upgrade you can make for the same amount of money.
Today I'm going to tell you how to give your system the same awesome speed boosts provided by solid state drives at just a fraction of the cost. What's more, you won't have to replace your hard drive or copy its contents onto a new drive!
The little gem that makes all this possible is called a "Cache Only SSD".
In essence, a Cache Only SSD is a slimmed down solid state drive that does just one thing: cache your most-used programs and operating system routines in flash memory. Then when the CPU needs those programs and routines again, they're loaded from the super-fast flash memory instead of the much slower hard drive.
In short, a Cache Only SSD makes your Windows operating system and programs load in, well…a flash!  [Read more…]