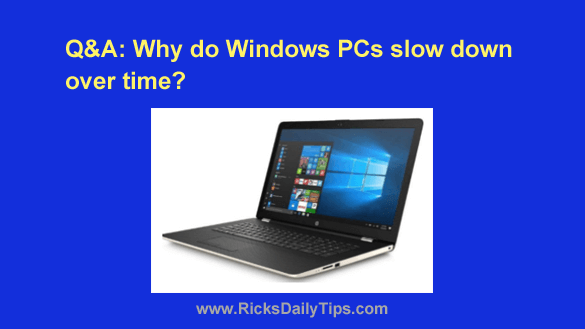 Question from Michael:  I've noticed that every computer I've ever owned runs lightning fast when I first take it out of the box.
But before long they always seem to start slowing down.
Why is does it do that? Do the parts just wear out or what?
Is there anything that can be done to reverse the slowdown and get the PC running like new again?
Rick's answer:   [Read more…]