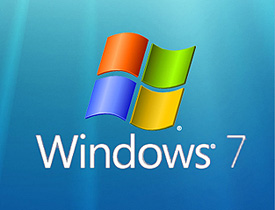 Question from Andy T.:  A few years ago one of my co-workers helped me build a computer from scratch and we installed a full retail copy of Windows 7 Home Premium on it. I recently tried to upgrade the memory but found out that I have already maxed out the RAM for this motherboard & CPU combo.
Since I really want to add an additional 8GB of RAM and run USB 3.0 natively, I'm planning to upgrade the motherboard and CPU. I'm just wondering if I'll need to reinstall Windows.
Will I? Or should I, even if I don't have to?
Rick's answer:  Andy, you should definitely back up your data before making the upgrade and then reinstall Windows from scratch immediately afterwards. Why? Several reasons:
1 – I recommend doing a fresh Windows install once a year anyway to clean out all the crud that accumulates on the hard drive and in the Windows Registry over time. And since it's been two years since you installed Windows on your PC, a fresh install is way overdue in my opinion.
2 – Replacing your motherboard and CPU will almost certainly result in you having to reactivate Windows, so you might as well go all out and activate a fresh installation. Be aware that you'll likely have to call Microsoft and ask them to activate it over the phone, but it should be a quick and painless process.
3 – Your new motherboard/chipset will require new drivers, and reinstalling Windows will ensure that the proper drivers get installed the right (and hopefully automatic) way.
---
Do you have a tech question of your own for Rick? Click here and send it in!