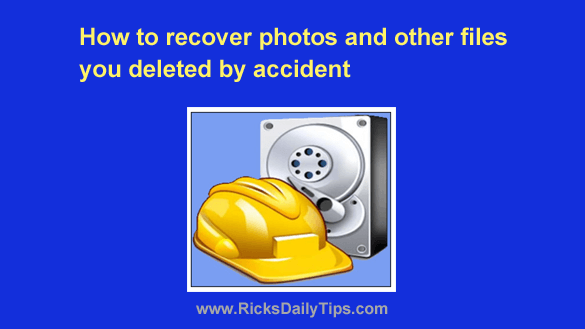 Like my tips?  Click here to sign up for my free Daily Tech Tips Newsletter and you'll never miss one!
---
Have you ever accidentally deleted a photo, Microsoft Word document or some other file that you actually had no intention of deleting?
The fact is we have all done it at one time or another.
A fantastic free program called Recuva will scan your internal or external hard drive, USB thumb drive or the memory card from your camera or smart phone and give you the option to "undelete" any deleted files that it finds.
And guess what? It works like a charm!  [Read more…]