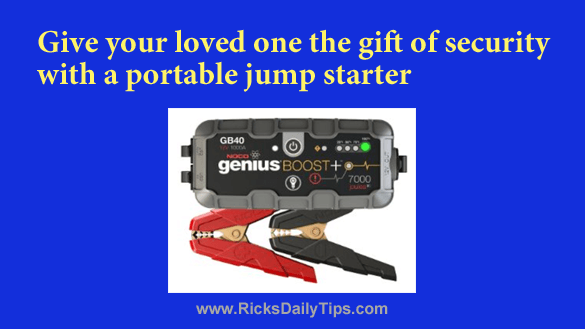 Click here to sign up for my free Rick's Tech Tips Newsletter!
---
Note: The links in this post are affiliate links.
Are you racking your brain trying to think of the perfect gift for someone you love?
If so, I have a suggestion for you…
Why not give them a portable jump starter for their vehicle?
If you've ever been stranded on the side of road with a dead battery, you know how frustrating it can be having to wait for an expensive tow-truck to come and jump start your vehicle.
And in today's world trying to flag down a passerby for help because you don't have a cellular signal to place an emergency call can be downright dangerous.
[Read more…]