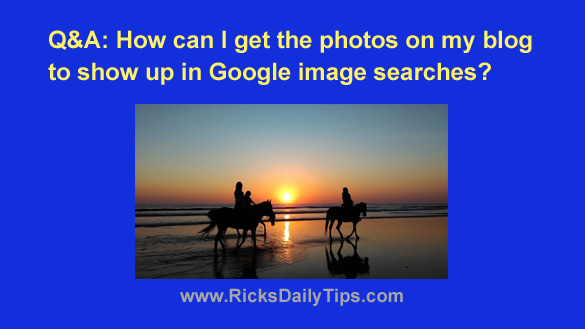 Question from Ellen:  I enjoy taking pictures and sharing them on Instagram and Facebook, and I've been doing that as a hobby for several years now.
Ten months ago I started a photo blog using WordPress to try to make some money from all the photos I've taken over the years.
The problem is I'm not getting much traffic from Google at all to my photos.
Is there something I can do to get the photos on my blog to show up in relevant Google image searches?
Rick's answer:  [Read more…]