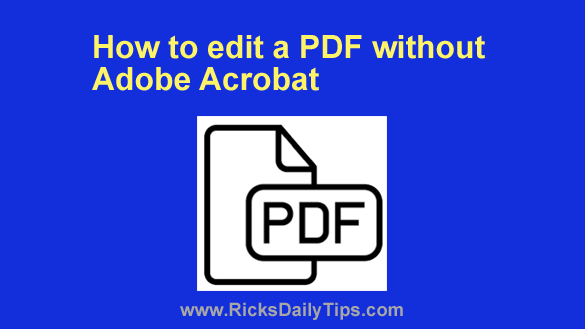 Adobe Acrobat is a paid PDF editor that's extremely popular. But, at a cost of a $156 yearly subscription, it's perhaps not worth the investment if you're on a budget or just don't need a PDF editor in your daily life.
Fortunately, there are many other ways to edit a PDF document without Adobe Acrobat. The sensible choice for many is online PDF editors that are freemium and offer plenty of PDF modification tools, accessible across different platforms and devices.
Additionally, there are free PDF editors that you can download to your PC or smartphone, plus some relatively cheap alternatives to Adobe Acrobat that work just as well as the popular, more costly choice.
Let's take a look at these options to modify your PDFs other than Adobe…  [Read more…]